Brian Chesky's talk about the first 1000 days of Airbnb has always stuck with me. He talked about how every growth plan failed. How at one point they resorted to selling Obama and Romney parody cereal just to make a profit. And when that didn't work they ate nothing but cereal, because it was all they had.
When I heard this talk at Startup School—Y Combinator's all-day annual conference—I was impressed. Not by Chesky's accomplishments, but by the candid way he spoke about his failures. He didn't preach about some "secret" to founding a startup. It was a real, genuine glimpse into the startup grind.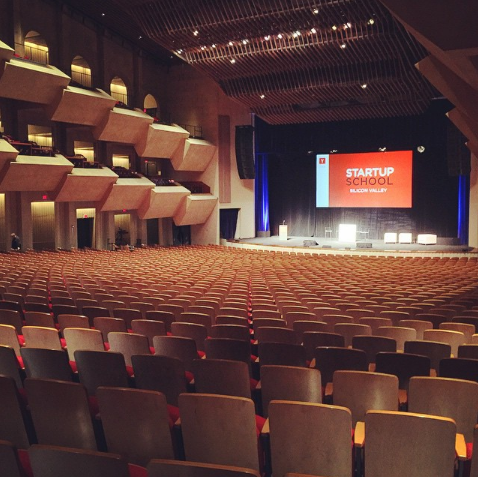 YC has put out a ton of free content on the internet. They've empowered the startup community with their lessons on everything from product development to culture (see here, here, and here). But I've walked away from YC with something deeper than actionable how-to's that also deserves to be shared. I've adopted a frame of thinking that has not only been instrumental to my development as a CEO, but also to the growth and determination of everyone involved with ReadMe.
Here are some lesser-shared lessons from Startup School.
Lesson 1: Drive is Paramount
Starting a startup is a slog. It's hard, it takes time, and there's no cutting corners.
This was the theme of my first Startup School's opening lecture. While this sounds like it would be demotivating, on the right crowd, it actually has the opposite effect. You're told that you're beginning a huge undertaking, and if you're up to the challenge, success is within your grasp. After hearing about these inevitable problems and the slow climb to the top, all I wanted to do was go home and build something.
The thing about starting a startup that you don't hear from successful founders, or TechCrunch, or Hollywood, is that it's just as hard as anything else. So if you're genuinely interested in pouring all your labor into a single product and building something from the ground up, you can do it. But this isn't an easy, get-rich-quick industry as you might have been led to believe. This realistic understanding of what it takes is what got me through my early days as a founder.
So a few years later, I wasn't disheartened when an early prototype of ReadMe was rejected by a roomful of investors. And I didn't give up on ReadMe after I learned I would no longer have a co-founder. Once ReadMe was ramping up, we didn't panic when ProductHunt's exposure forced us to launch months ahead of schedule. I was ready to face these and dozens of other unanticipated challenges—all because Startup School had the chutzpah to tell it to me straight.
Lesson 2: A Founder's Road Doesn't Have to Be Lonely
YC founder Sam Altman is the first to admit that the position of CEO is a lonely one. Not only do you have to manage your employees' reservations and exude confidence at every risky step, but you don't even get a commiserator. And although I've always believed in the idea behind ReadMe, there were times I wasn't confident that everybody else did. I was nervous that the idea I spent five to ten years fleshing out would fall through, and I would let down everyone that helped me along the way.
From the first conversation you have at Startup School, it's immediately obvious that everyone is in the exact same boat. Whether they've just raised a Series C funding round, or all they have is a dollar and a dream, everyone's future seems murky. But it's one of the few places that stirs up a camaraderie among startup entrepreneurs.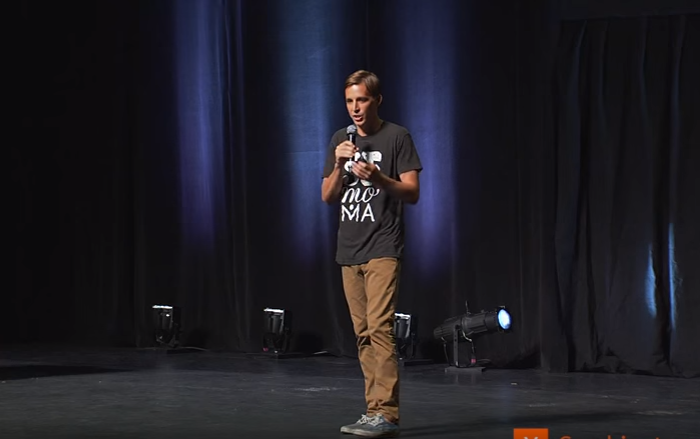 I was particularly struck by this notion when I heard Watsi founder Chase Adam talk about his startup. Watsi is the first non-profit startup to go through Y Combinator. They crowdsource to help fund medical treatments for people around the world. I was so blown away by Chase's talk that I wanted to get involved, and I did. I sold design work sending profits over to Watsi. It was through that experience that I met ReadMe's first hire—our product manager Ashley.
I've not only found commiserators in fellow entrepreneurs, but I've also found new goals and ambitions. I'm rooting for Watsi, just like I know that other founders are rooting for ReadMe. And all of a sudden the startup journey doesn't seem so lonely anymore.
Lesson 3: Live Outside Your Comfort Zone
A common takeaway from Startup School was always that even the best founders don't know what they're doing half the time. I sensed this at the lecture, but the idea really hit home when I experienced this first-hand. Several months after our launch, we got into Y Combinator and *I *was that floundering founder.
In retrospect, I now call YC the pressure cooker. They expected 7% growth week over week—something that startups usually expect month over month. So instead of leaning on what I was good at, I had to step up and *get *good at stuff like sales and setting up a business model. Like most people, I had this tendency to always go back to stuff I could succeed at—programming. But at Startup School, and then later at YC, it was obvious that people only find success if they're constantly growing, learning and adapting.
In the startup industry, you can't just step outside your comfort zone, you have to live outside of it. We've taken on that philosophy at ReadMe now too. As with at any startup, we all wear many hats, but we make sure to never shy away from taking on more problems and trying things we've never done before. This philosophy led us to start building out UI as part of our product. It's also what compelled us to start this very blog. And to develop our dear mascot Owlbert.
So while every bit of startup logistics and sound advice lives in different corners of the internet, Startup School has been a truly transformative experience. I walk away from years of Startup Schools and a few months at YC with something as simple as having the right attitude.
Best Ofs
For those of you who haven't had the opportunity to attend Startup School, there have been some excellent talks that are all available online. I thought I'd throw in my personal favorites to give you a sense of the experience.